To avoid staying in my comfort zone, I try to test different types of software and why not integrate them into my workflow. Even if it means remove my habits! With that in mind, maybe I'll do an article about GravitDesigner. A software that conquered me and I can not wait to see its evolution!
But today I present you a software that is not on the same sector: It's Storyboarder !
Express your ideas easily and simply!
Storyboarder is a software available on Windows, Mac and Linux allowing you to realize your storyboards!
It offers various tools such as Light Pencil, Hard Pencil, Pen, Brush, Pen Note and Eraser. In addition to that, you can directly import into the software the drawings you could do on paper by taking pictures.
You can also add information like dialogs, actions and notes!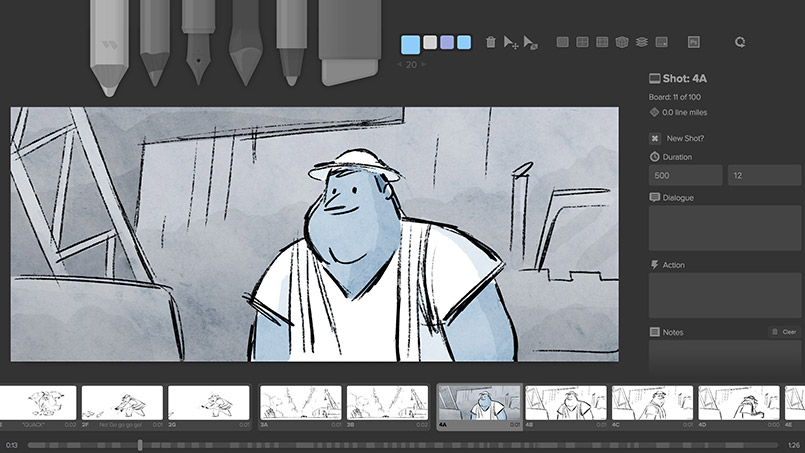 If you don't have the artistic fiber and want to use the software only in order to clarify your ideas, it's possible to generate situations thanks to the "Shot Generator".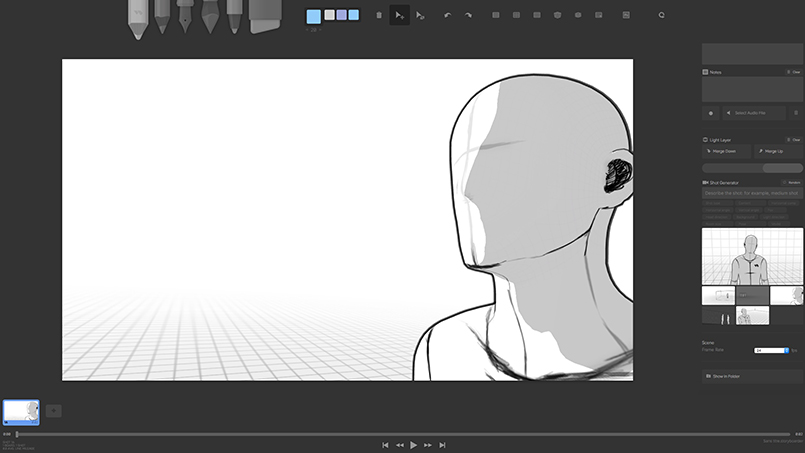 I was able to test it and it is really interesting for my use. If this is your job, don't hesitate to give your opinion in comment!
Another point.. I think it would be interesting that in addition to the Windows, Mac and Linux version to create one for Android and iOS. This would help to gain mobility and work on his projects wherever we are.
You can download the free software here and a GitHub page is available at this address.