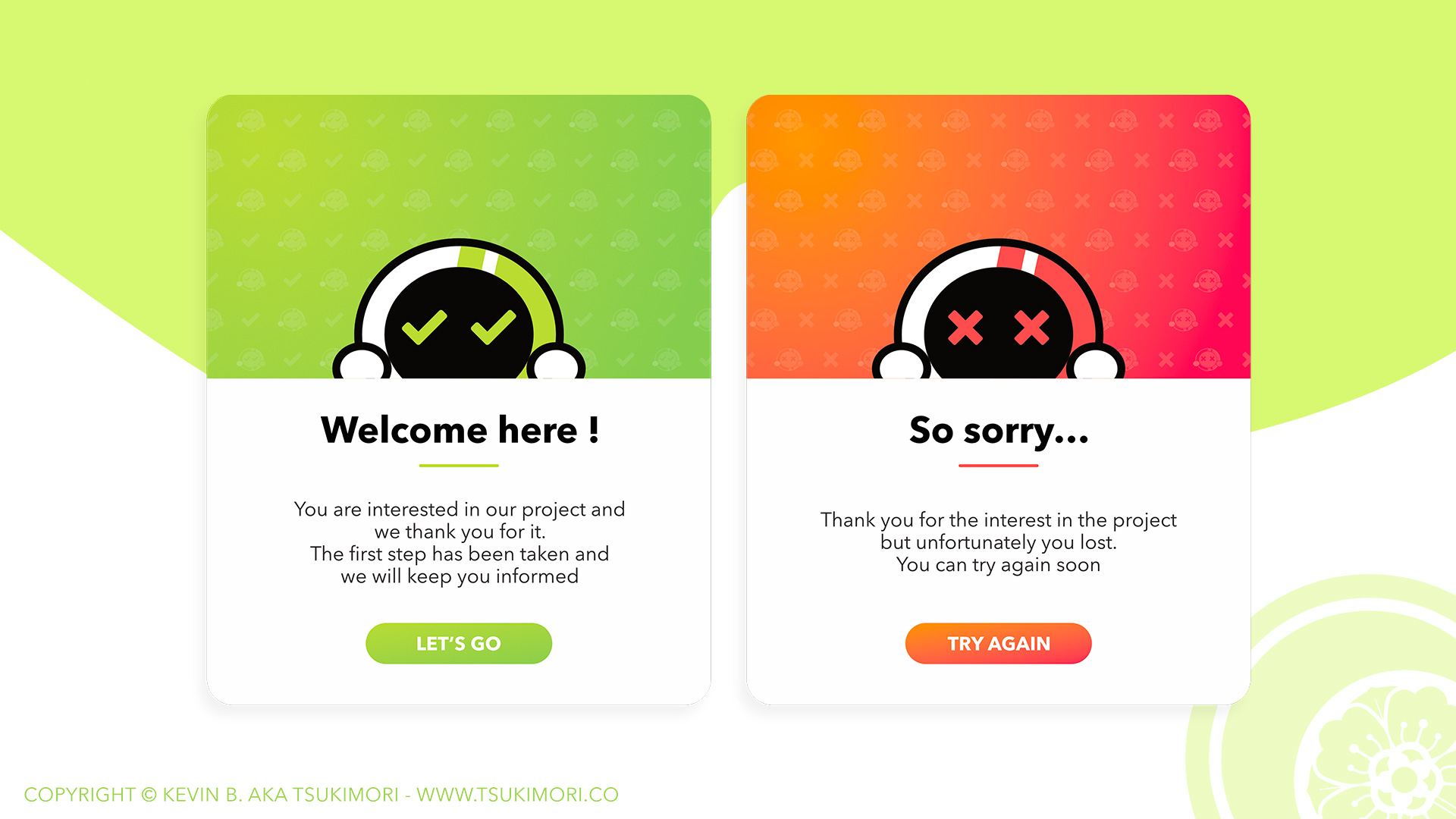 Noru comes back in this new challenge #011 where we discover him in different… colors.
You're accepted… Or not.
Today, I have to create a message which appears in case of success or error for an action. Here for a registration form.
I created two messages with Noru. The first will appear if you are accepted in the program and the second, if you are not. Noru's colors and emotions change according to the reply which is given.
What do you think ?