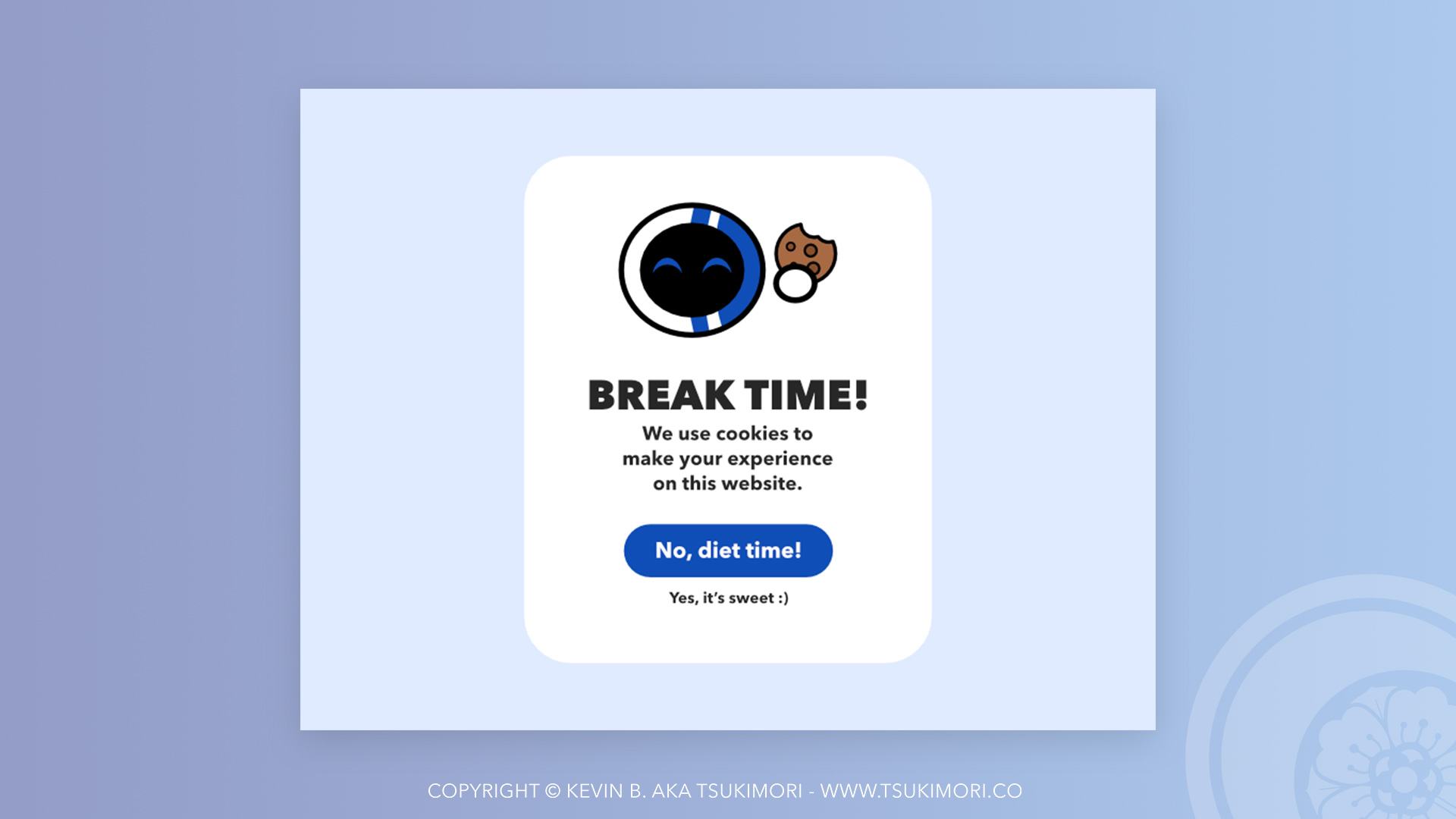 New project in this Daily UI where we see again my mascot, Noru.
Are you hungry?
For this creation, the goal was to create a pop up which could have appeared on a website or on a platform.
I used Noru to create a pop up linked to cookies and where you can choose if yes or not you accept them.
What do you think about this project?