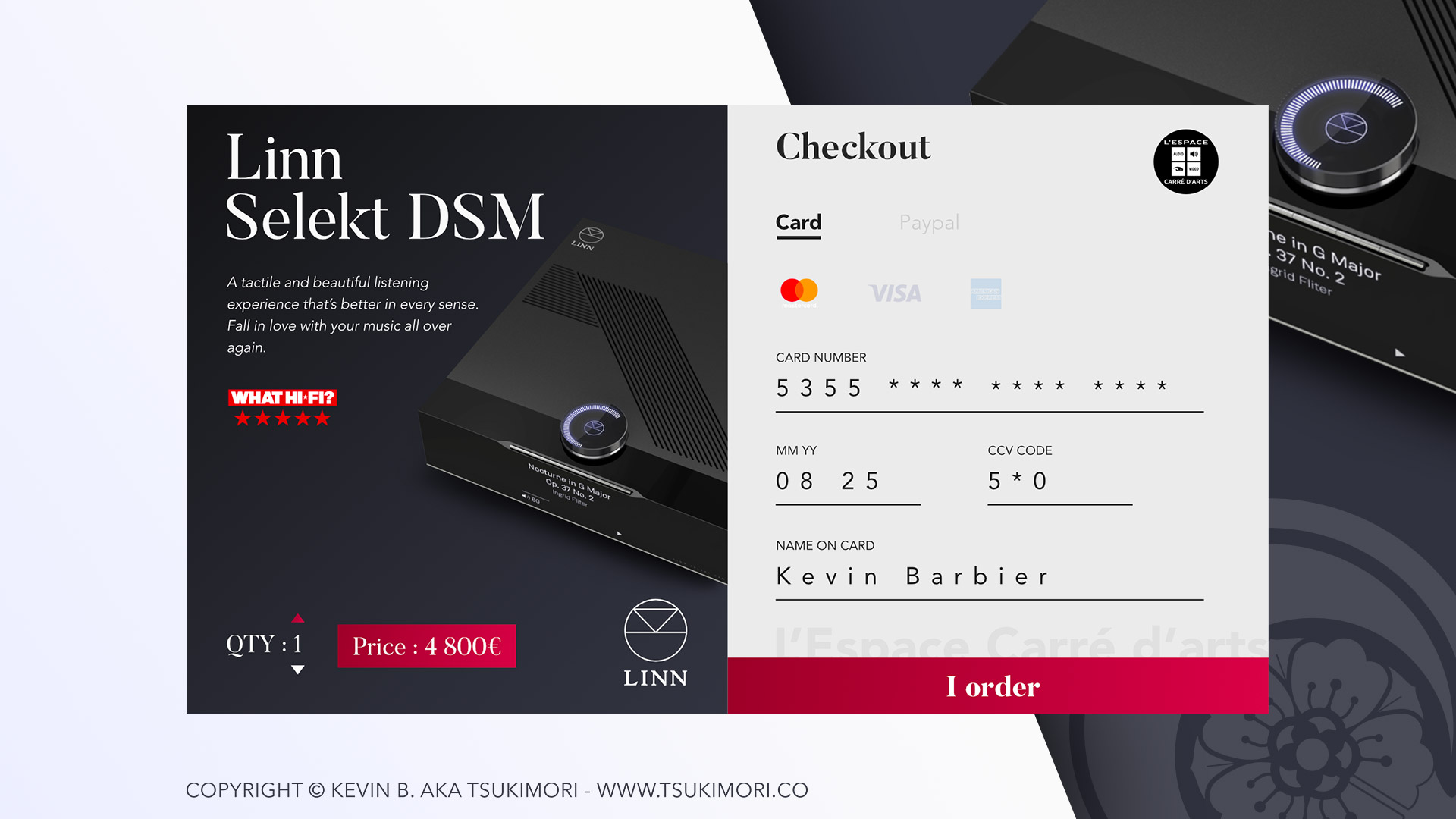 After the first project on this Daily UI challenge, I share today the second creation: A checkout page.
The music accompanies you!
I created a checkout page for an existing shop, L'Espace Carré d'Arts – A Hi-Fi, Home theather, Integration and Home Automation shop in Belfort.
The product used for this page is a Linn product, a Scottish brand – The Selekt. If you wish to have more information, don't hesitate to visit the websites for more information.
Give your opinion in comments or on social networks! The goal of this challenge is to improve myself so don't hesitate!