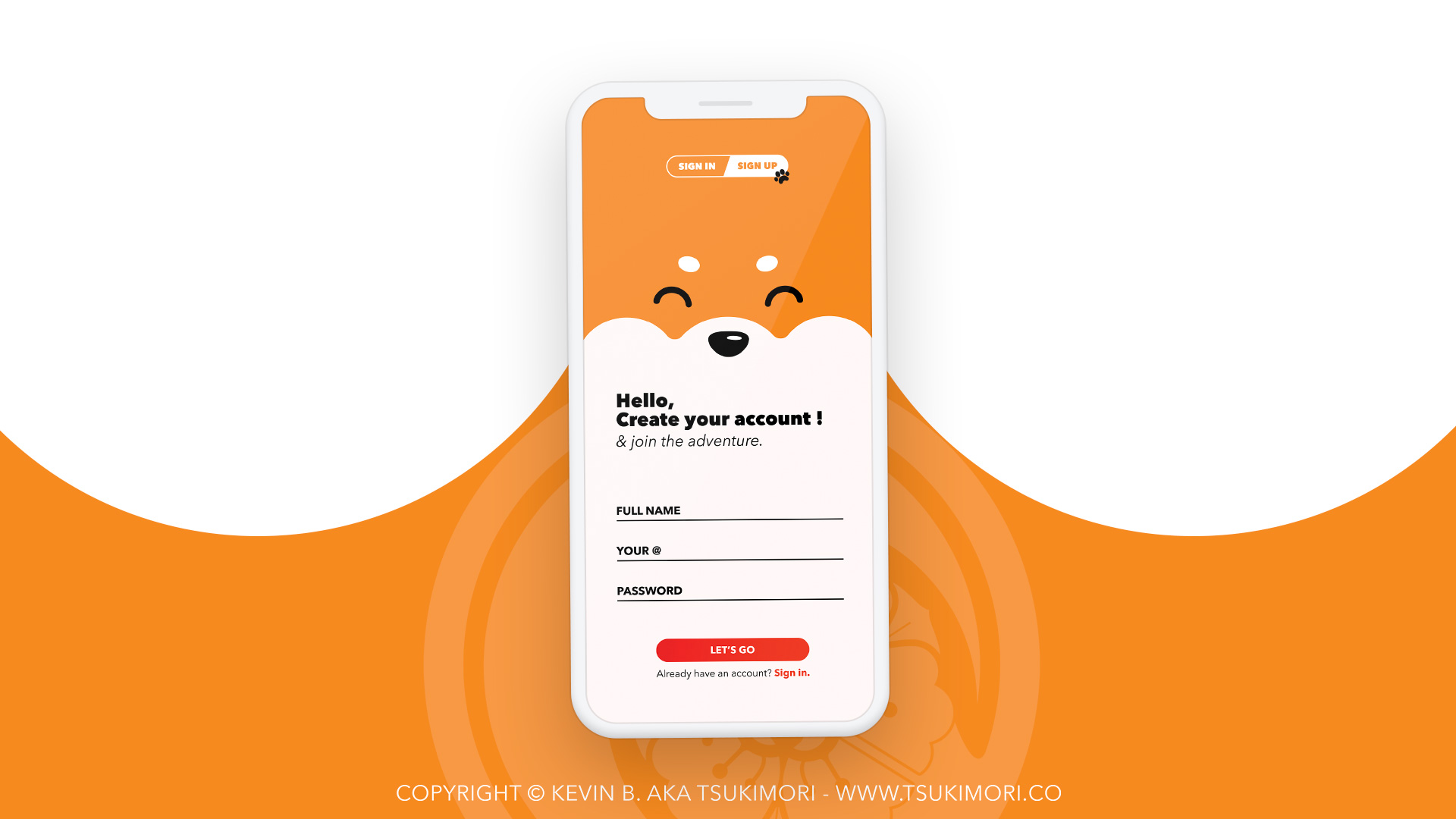 I'm participating about the daily challenge for the UI/UX: Daily UI. The goal of participating in this challenge is not necessarily to become a UX/UI designer but to get out of his comfort zone and better understand the field by practicing!
Ryota on the starting line.
For this first project, the goal was to create a sign up form for one thing in particular.
I created a sign up form in an app to participate at an event around my universe. And it's Ryota who is in line of sight to accompany the user in his registration at this event.
What do you think about this project? Don't hesitate to share your opinion in comment or in social networks.