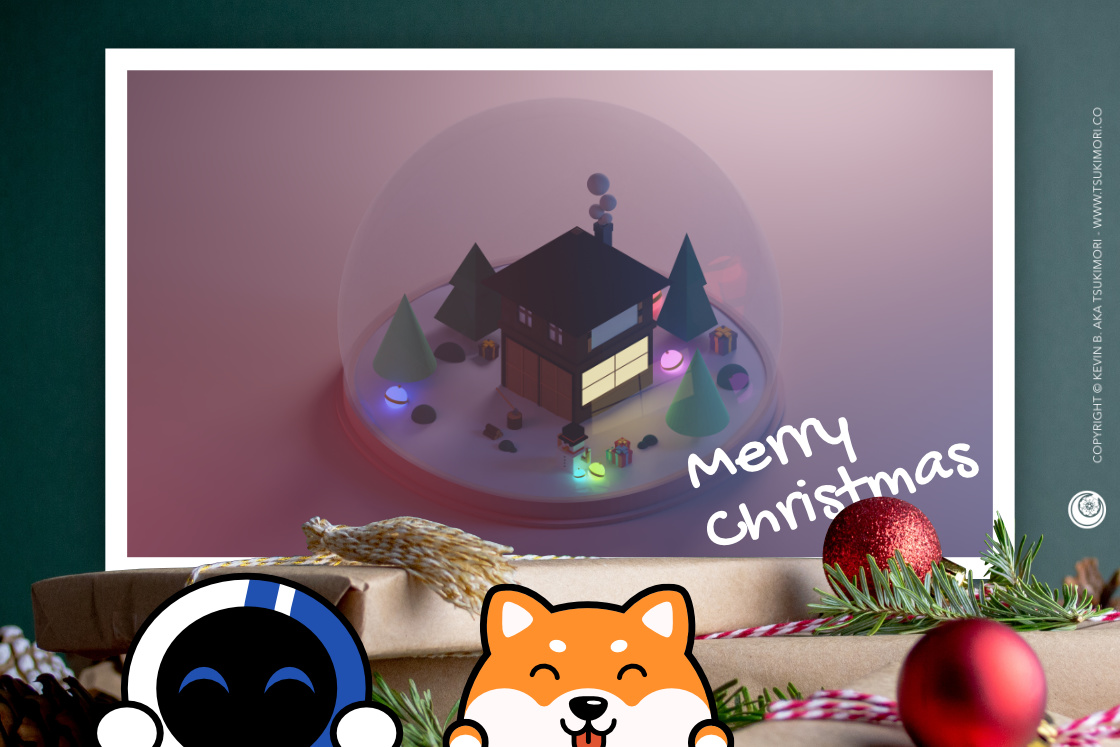 Creation about a small illustration thanks to Blender 3D to wish you a merry christmas!
Don't eat too much chocolate!
Noru, Ryota and myself wish you a merry christmas and we hope everything will be fine with your friends and your family!
To talk a little about the illustration, it created with Blender 3D in a low poly isometric style. I really love to work in this kind of design because it allows me to concentrate and improve myself about lights as well as the creation's mood.
I created a christmas ball with a small scene who has a house with some trees, christmas lights shaped ball, gifts and a snowman! Everything in an atmosphere about the end of the day / early evening.
Don't hesitate to give me your opinion and your suggestions in the comment section!
See you soon for the new adventures!