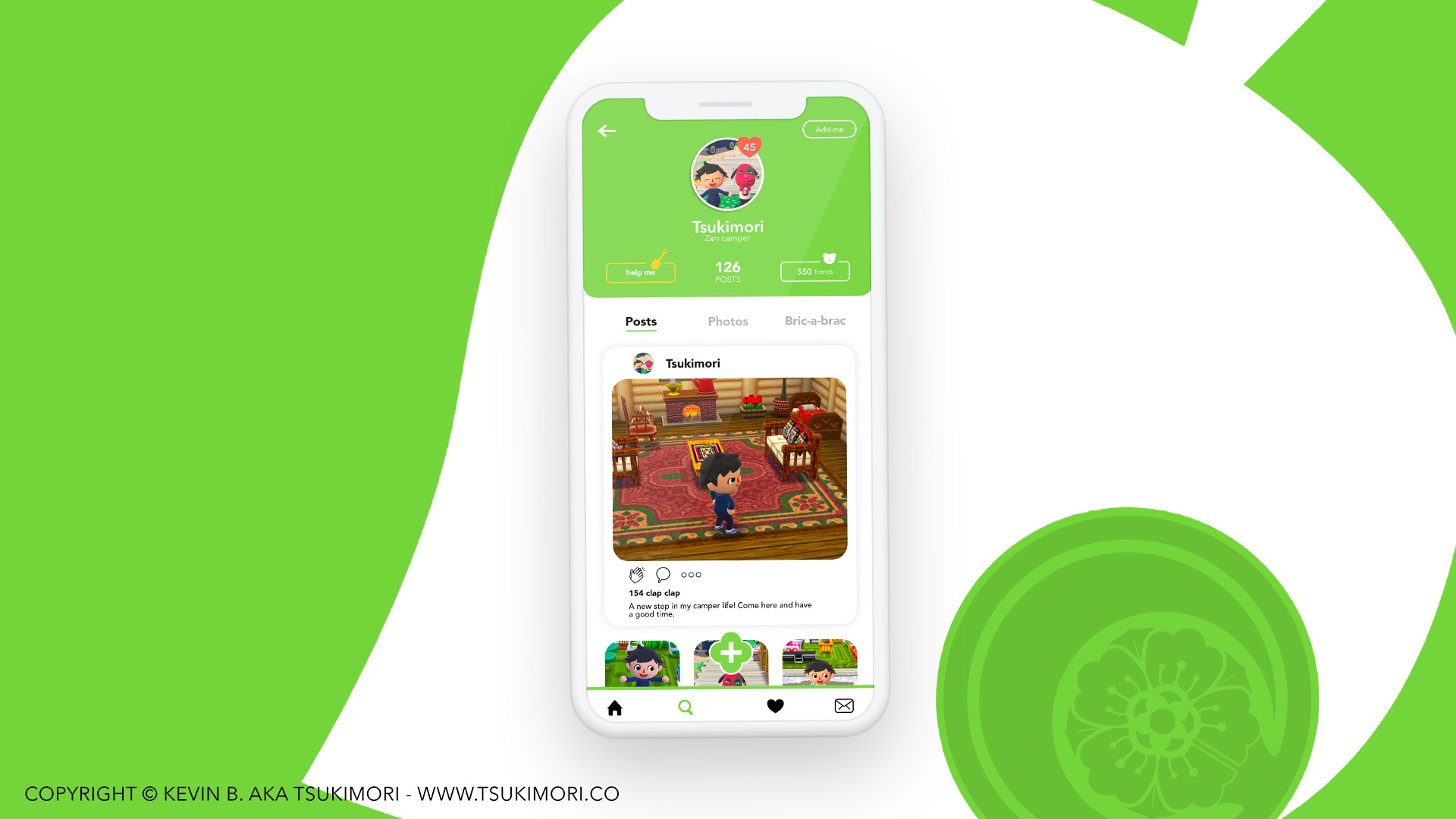 New project in the Daily UI challenge! I don't propose a project on Saturday (I publish 3D, illustration or lettering) and Sunday. It allows me to propose a varied content in the website.
Animal crossing… A great love story!
For the number 6 of the Daily UI, it was necessary to create an user profile whether for a social network or not.
Being a big fan of the game Animal Crossing by Nintendo, I decided to create a profile for this game where we can publish pictures. The pictures come from Pocket Camp. If you are a player, don't hesitate to give your player code!
In this picture, we find some elements of the game such as "Help me" that allows players to help each other and the bric-a-brac where you can sell and buy products (fruits, fish, etc.).
What do you think ? Don't hesitate to give your opinion in comment!