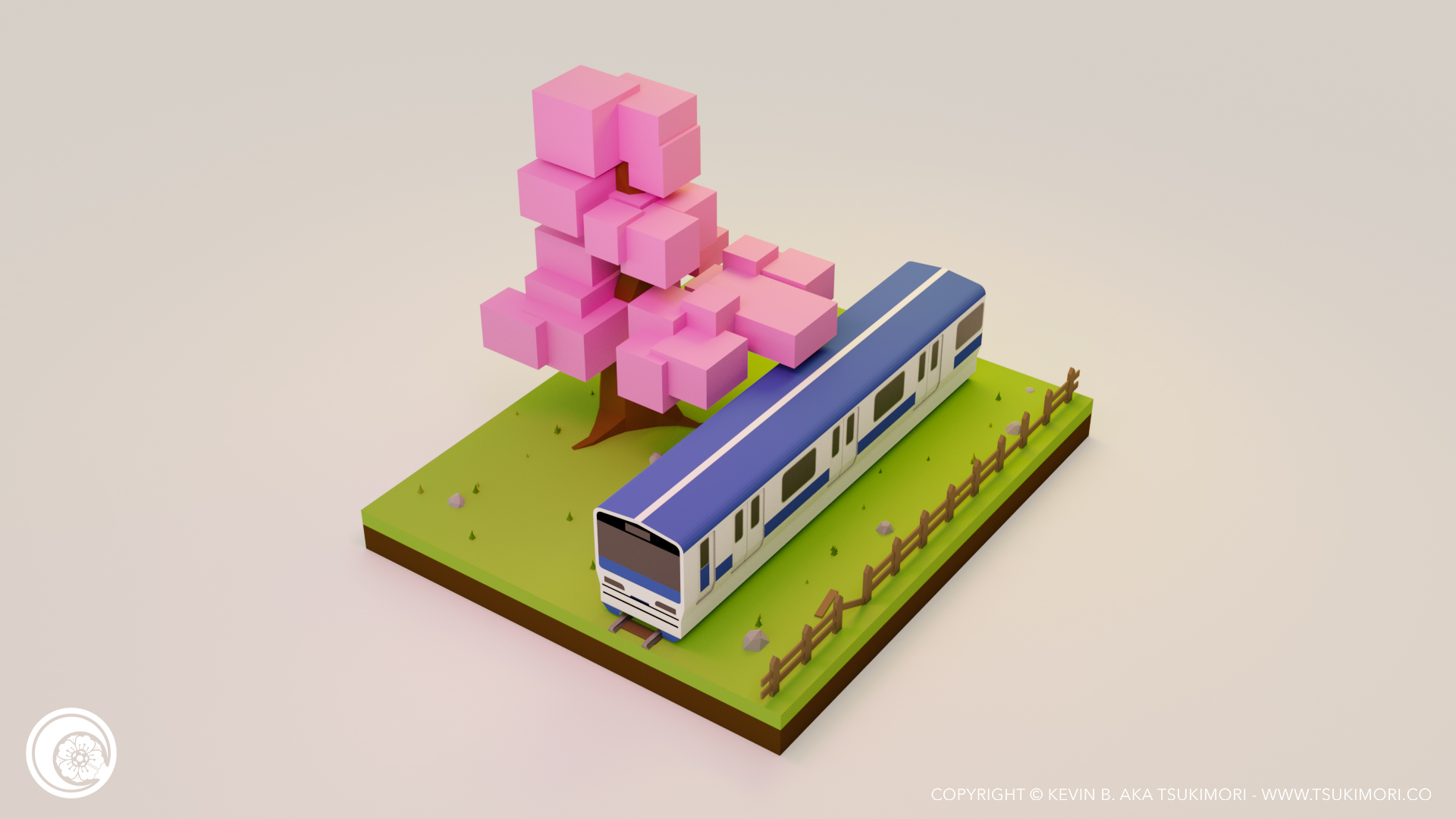 With this small project, I decided to work on an old creation: BonjourKyoko and his Japanese train.
Welcome to…
Going back to 3D thanks to Blender 3D – Which is really interesting and fun to use- I wanted to take this old project to completion. It's going to take a little time, but it'll worth it.
Today, I show you a picture with a Japanese train and a cherry tree in the countryside.
What do you think ? Feel free to comment in comments or on social networks?