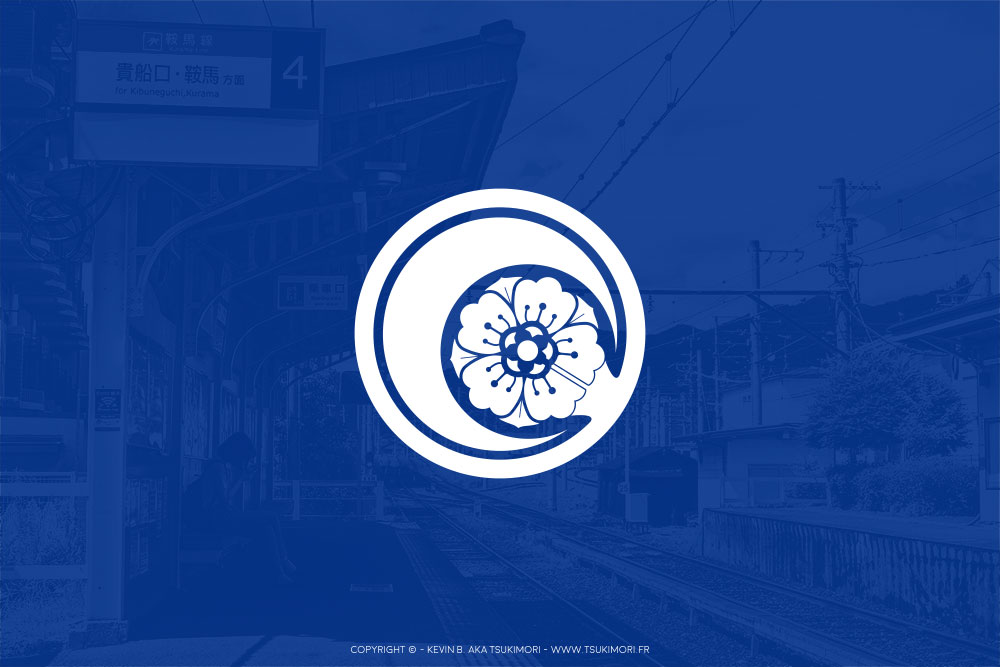 A few years ago, I had already created a Kamon but I didn't like it. I think it was because of my skills.. It is for this reason that I used the minimalist samurai head with the latter in the helmet! Today I present you the new while explaining the "history".
Story for the Kamon's Creation
I discovered Japan thanks to the anime who were on television and video games like many people of my generation. Then, I became interested about the Japanese culture more deeply and that's what I like most today.
When I searched for a nickname for gaming and design, I mixed two passions – Video games and Japan – to find it and I was inspired by the Night Elves on Warcraft 3 (a species with whom I played a lot. It has special features at night and lives in the forest.)
In Japanese, Tsuki means Moon and Mori forest.
This is how I use this name for all my projects. And today I created this Kamon (Japanese heraldic badge) with a moon and a sakura blossom. The latter will gain importance thanks to my future projects.
Sketch
For the creation of Kamon, I initially inspired by existing insignia such as Tokugawa and many others.
Then I tried to find an interesting combination by binding the moon and sakura blossom in a circle. After going on illustrator, I tried to create several flowers in one thanks to the symmetry.
That's all ! Don't hesitate to give your opinion in comment. In any case I took a lot of pleasure to immerse myself in this project and it allowed me to travel through the ages of Japanese history.

Like Lazy Dog, know that the project is available on my Behance page and you can see the "Case study" here.