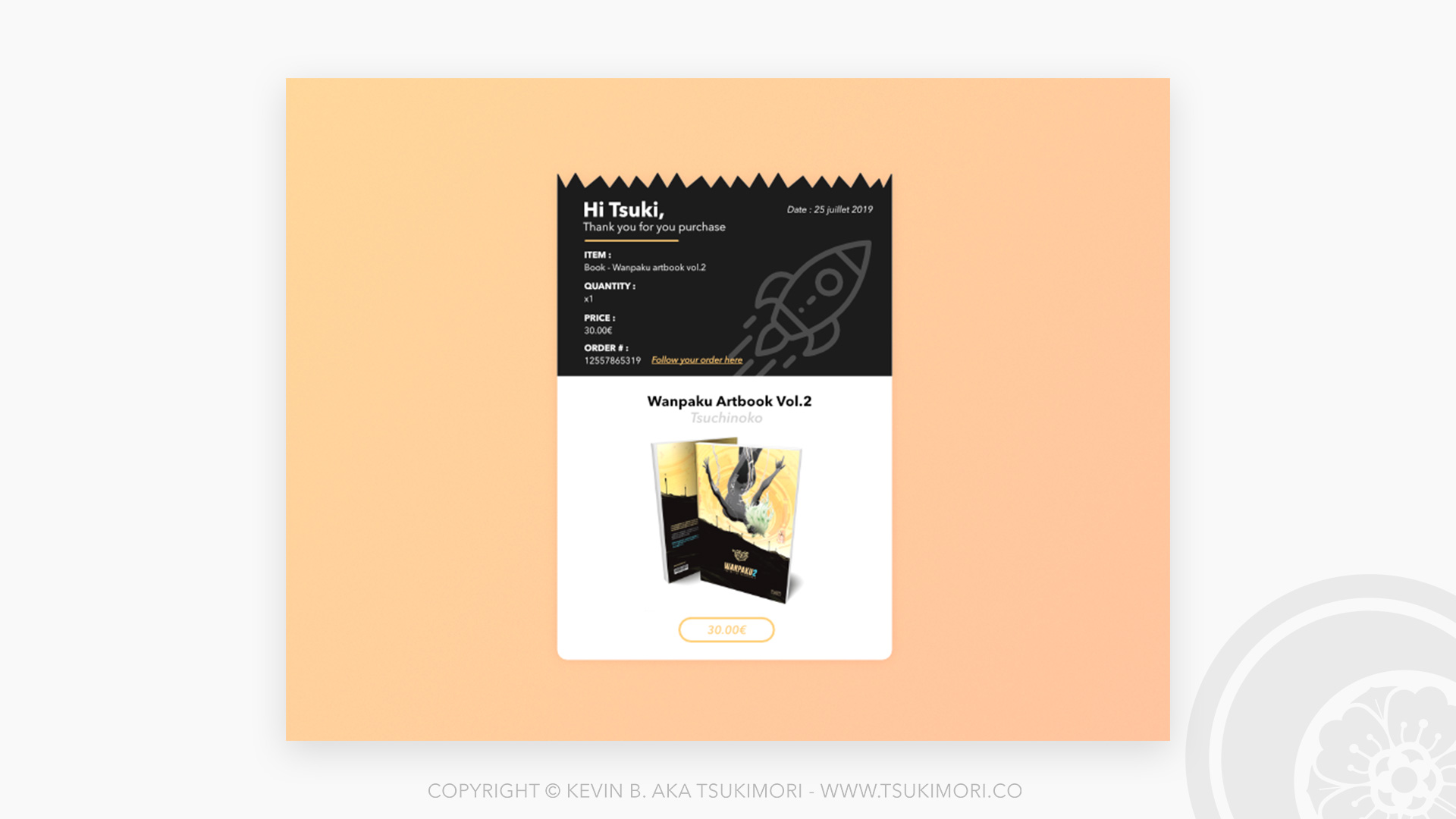 New creation in this challenge where we change a little about the universe because Noru took some vacations.
Here is your receipt..
For this project, it was necessary to create a receipt sent by email during a purchase with various information.
I used the book of a French artist I like: Tsuchinoko. He recently released his latest book with his different creations.
What do you think ?