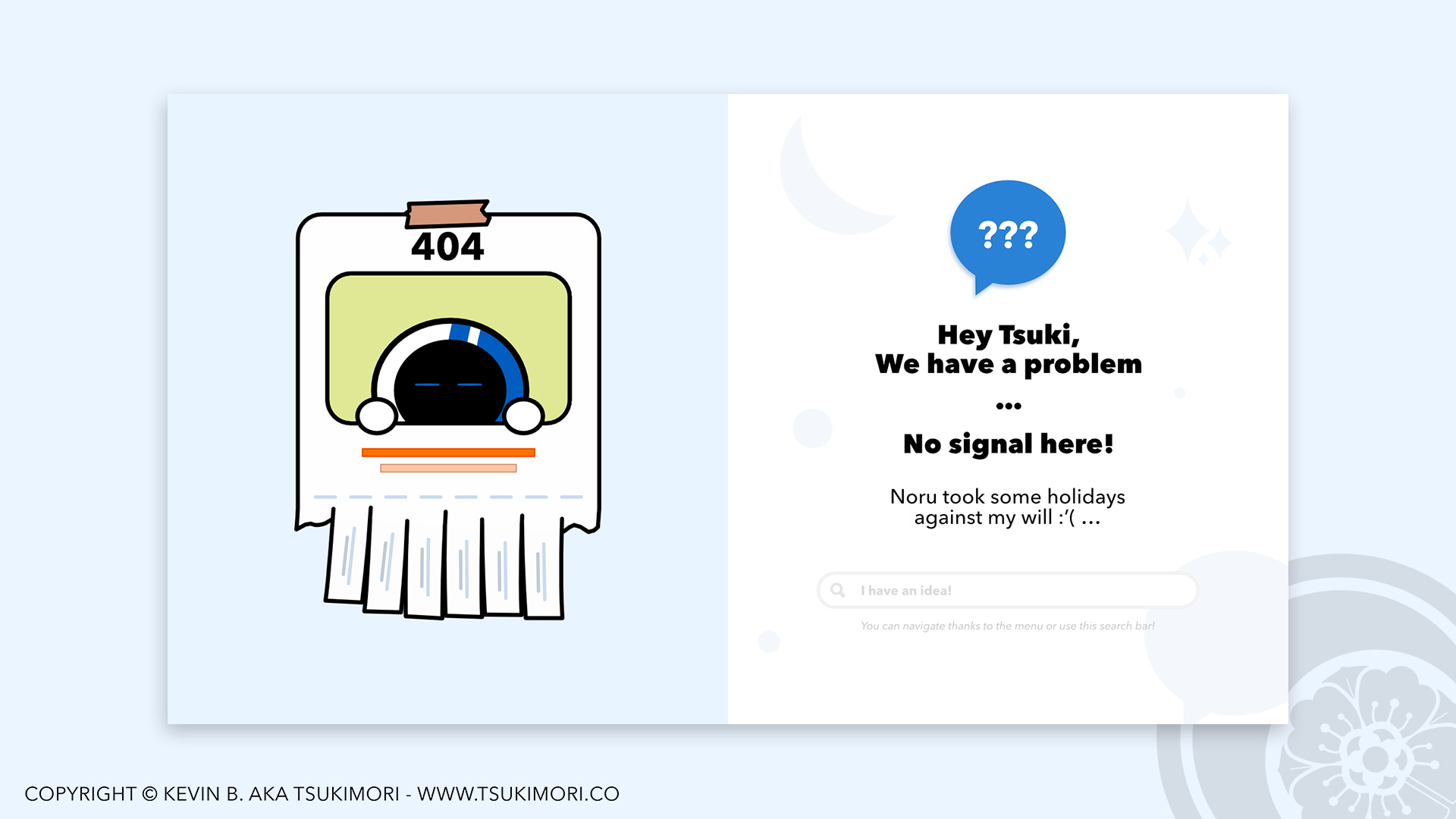 Noru comes in this Daily UI 008. I want to warn you, you will often see my mascots in this challenge!
Noru on vacations!
For this project, I have to create a 404 error page for a website.
For the latter, I based myself on the posters where people put their number to be contacted about a request. Whether for work, research, etc. And with Noru, my robot.
The background of the 404 error is that my mascot decided to go on vacation. So he didn't do his job properly and I needed people to find him. That's why this illustration with pre-cut numbers.
What do you think?