In a previous article, I propose a method to improve your Japanese's comprehension with Abema TV or Fresh ! Today I will introduce you a simple way to watch some Korean shows and improve your oral comprehension ! Let's go on YouTube !
KBS World on YouTube.
For those who have an operator in particular, you have the possibility to have the KBS provided to pay an option (Alice and Free). But an another choice is offered to you and it is to watch the channel on YouTube !
So to be honest I've never looked at the KBS on an operator in France (Are the subtitles available in French for example) But it's not a problem if you speak English ! But if you have already experienced it, feel free to share it for comment.
KBS World 24 and KBS World…
When you come on the channel several choices are offered to you. Watch the live shows with KBS World 24 or KBS World.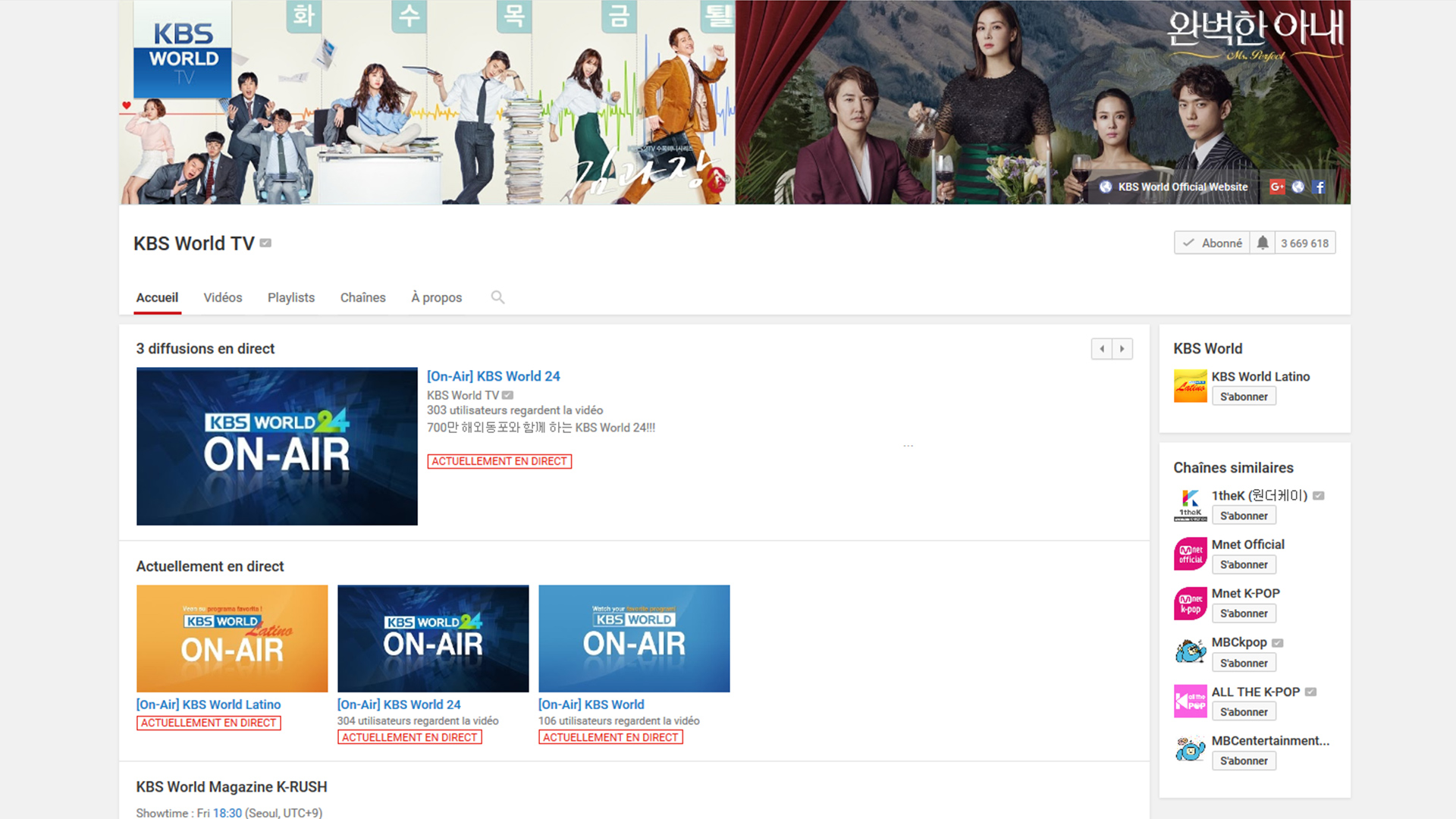 Unlike KBS World, KBS World 24 is a channel that will allow you to watch the latest news and documentaries coming from the country of the calm morning. Only problem, the direct is not subtitled in English unlike the other channel : KBS World.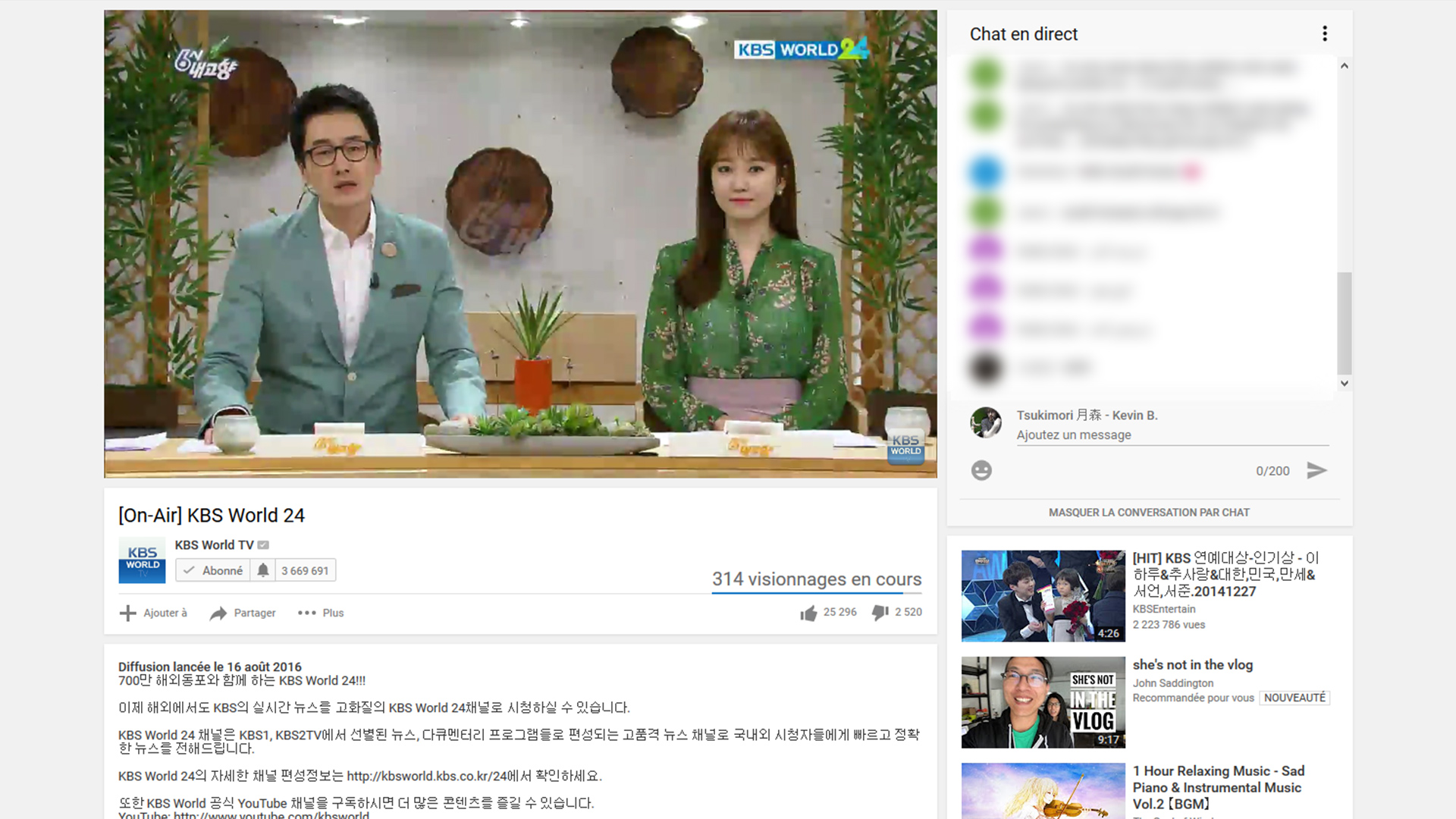 The latter allows you to enjoy the latest dramas in the channel, broadcasts around the K-Pop, etc.
All subtitled and no need to be in South Korea or use other methods to enjoy it unlike Abema TV.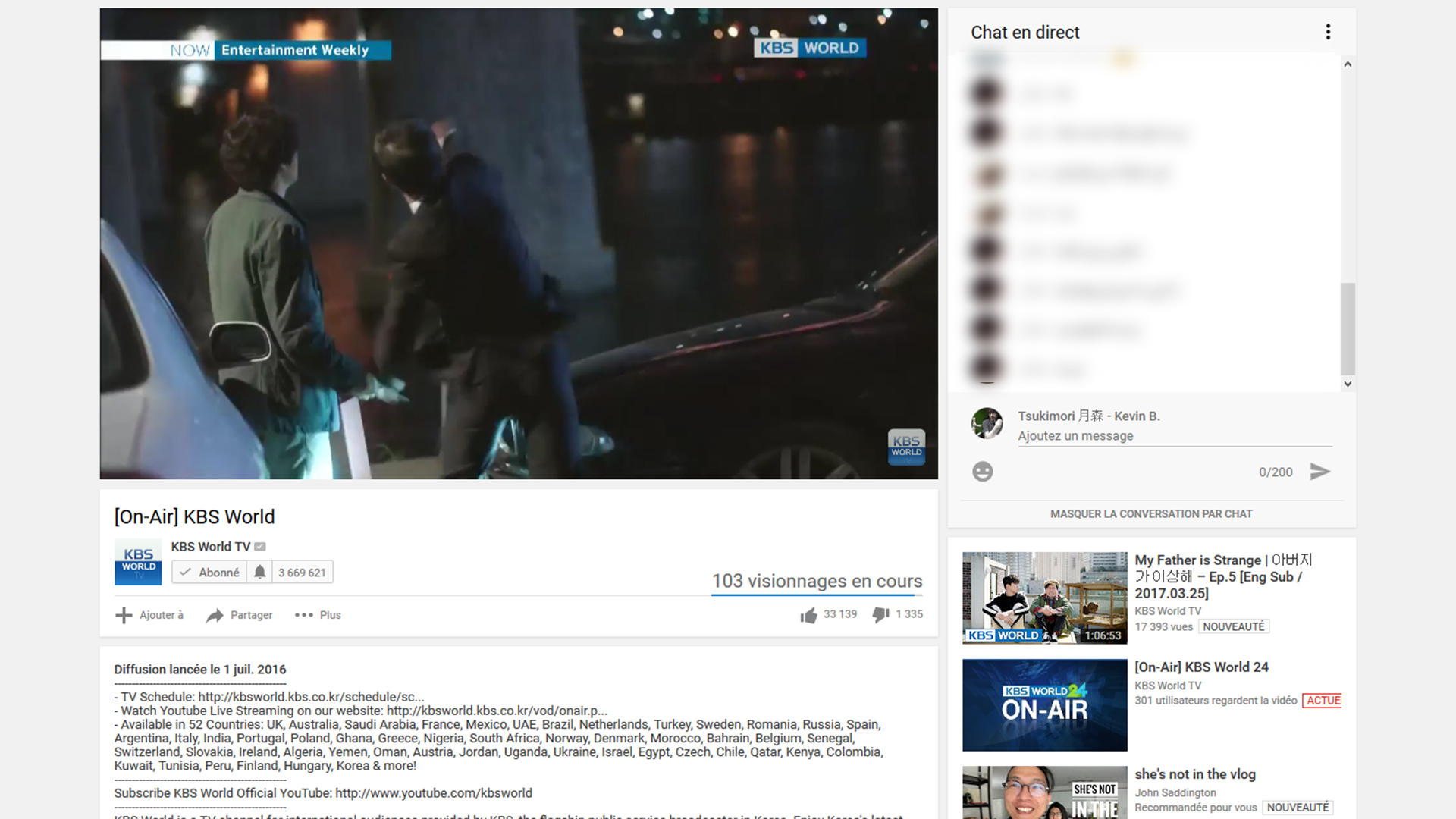 If you can not watch your shows in live, don't worry they can be available in delayed in the playlists !
If you know another websites where it is possible to watch Korean channels, don't hesitate to share them in the comment !