After the presentation about the news and changes on the Sketchbook – which you can read here if you missed it – I write an article about this tool that quickly became indispensable in my life. As professional as personal.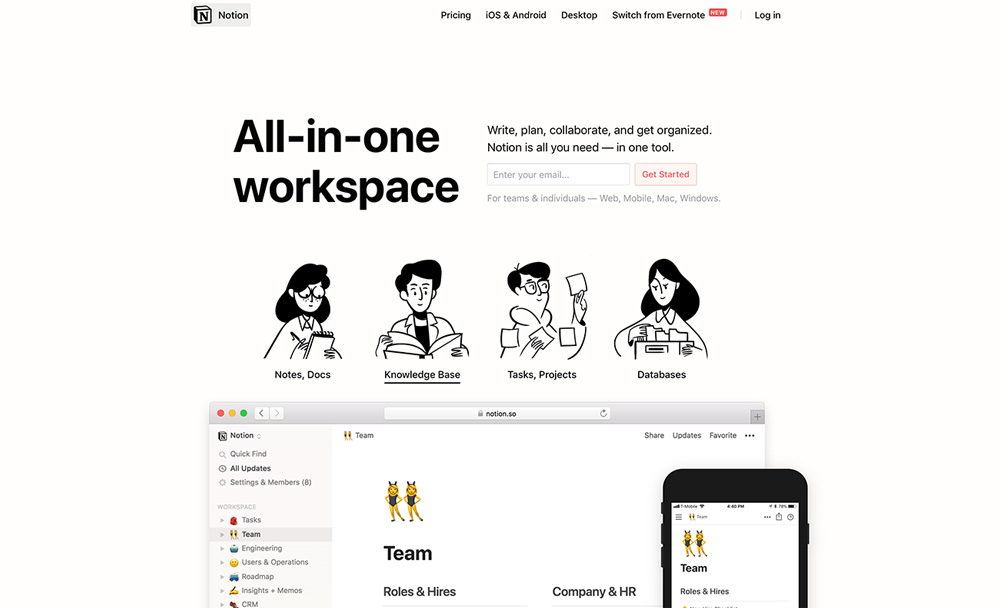 All-in-one workspace.
Notion is a software that allows you to have multiple services in one place. To give you some context, I tried the Bullet Journal method which is really nice but I wanted to create a digital version. Since I have an iPad Pro, I essentially do my sketches on Procreate and Clip Paint Studio.
After some research, I found Notion and Milanote. If you have other software like that, don't hesitate to share them!
According on the site, it allows you to have the features of Google Docs and Sheets, GitHub Wiki, Trello and many others in one place. Allowing you to structure your pages in a simple way and to organize your projects and documents correctly for you and/or your team.
Anyway, I'm not here to introduce you this software, but for you note that my Resume and a page who regrouping my various links are available thanks to this method.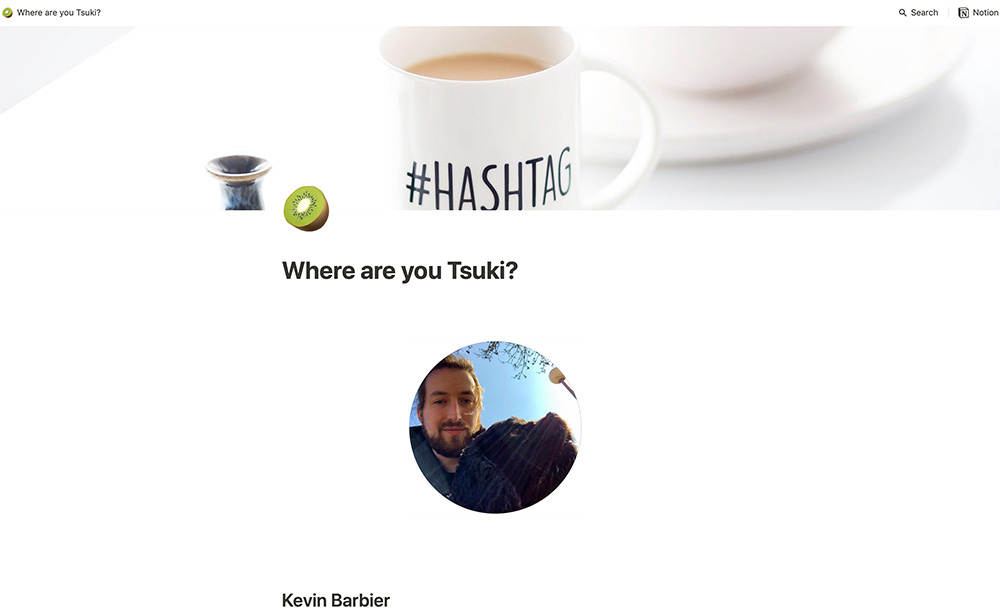 My Resume and my links
You can find my CV at this address and my links here.
Easy to use, I was curious to see what gives the page creation and put it in public for these different uses. I didn't need a resume but it can still be useful and often allows people to know me better if they don't have a LinkedIn profile.
By cons, for the page Where are you Tsuki? it's a different story.
You have access to all of my social networks as well as websites that I take care of to facilitate sharing. Because it's good to be registered everywhere but it's better when people can easily discover it especially as on Instagram we have not much choice.
The design and structure will change according to the time and my desires. But the base is there, it's the most important.
I also use Buffer to shorten the link because it's soooooooooooooooo long. I warn you in advance if you are going to test it for your own projects.
What do you think ? I could set up a WordPress but I wonder if it's really useful. The primary purpose of these pages is to make life easier for people.
I look forward to your opinion in comments or on social networks!