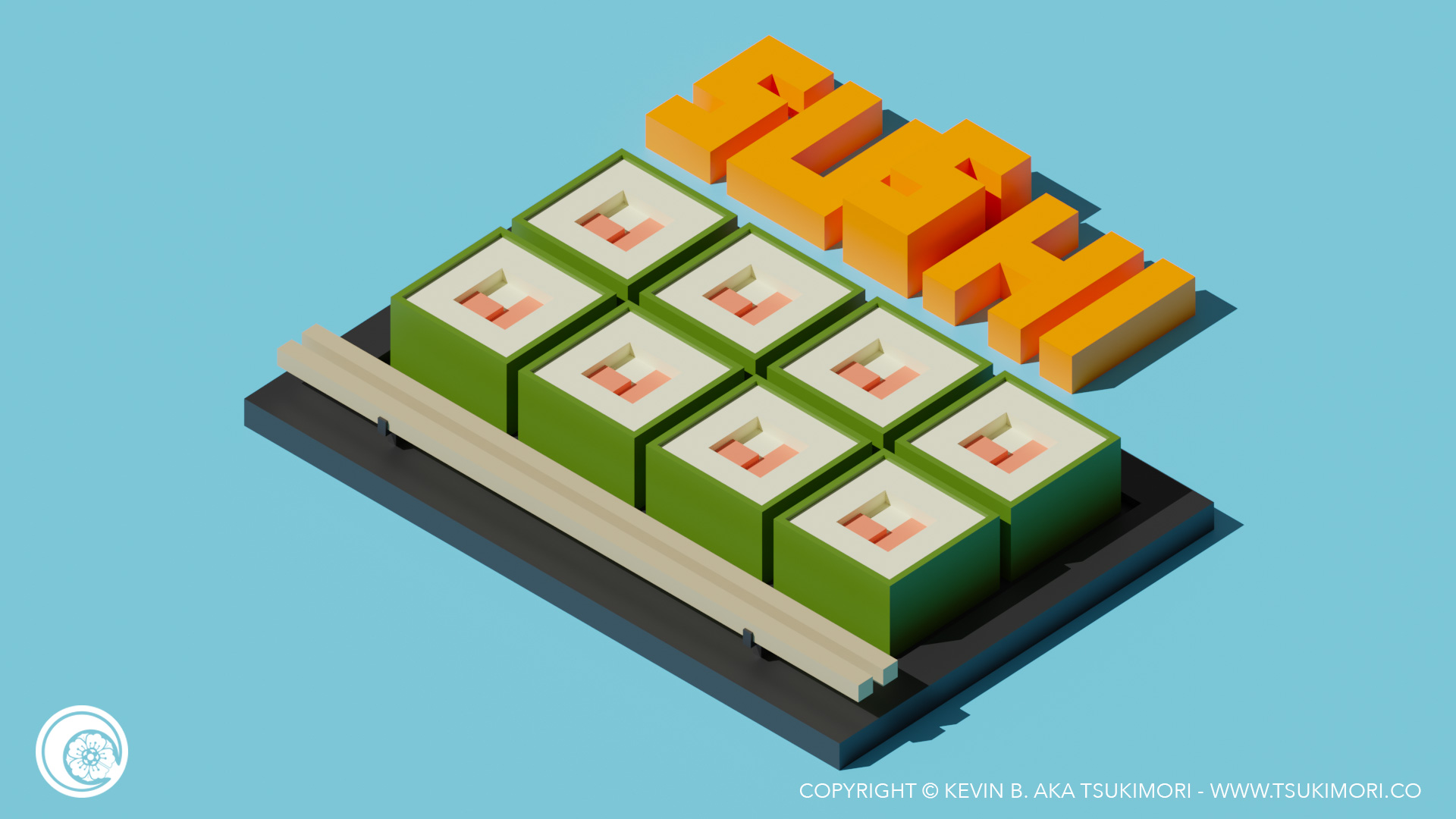 Recently I started to develop about the augmented reality. Personal projects will begin to come here slowly over the next few months.
A little hungry?
At first, I created an isometric plate with sushi thanks to Polygon Runway lessons about Blender 3D and the 3D illustration. Really nice and interesting as a course that I recommend if you want to learn the software!
Once modelization made under Blender, I used it for augmented reality on a "Magic" card. Because my business card is already taken for something else.
What do you think? Feel free to give me your opinion on the illustration as well as augmented reality!