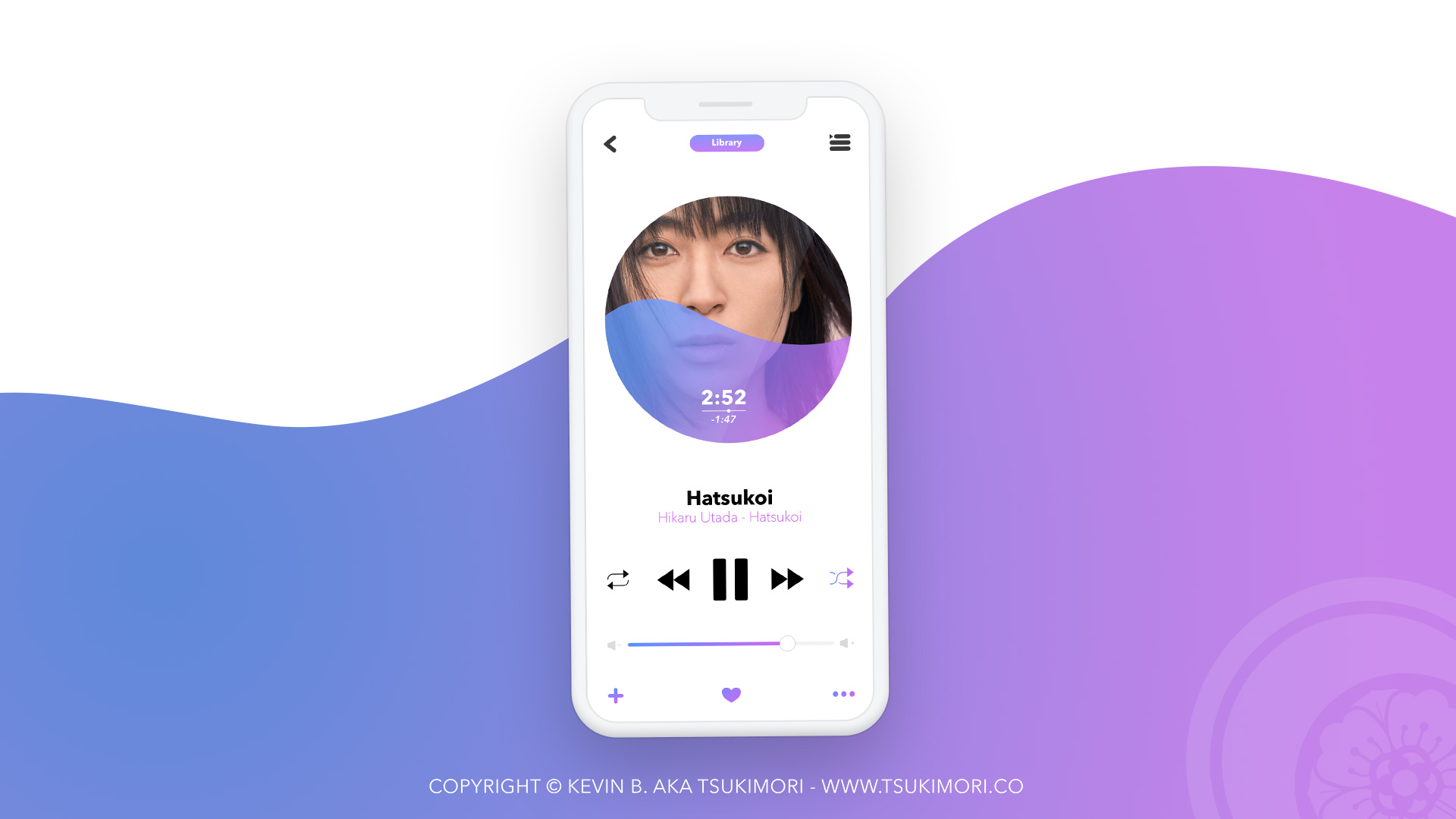 After the 404 error page, we change the registry and we start in the world of music.
Minimalist music.
The goal was to create a player for a music application. Whether for streaming or for your music in a device.
I created a minimalist player with the basic controls that can be found in different players and the control of the music is done directly on the cover which fills over time.