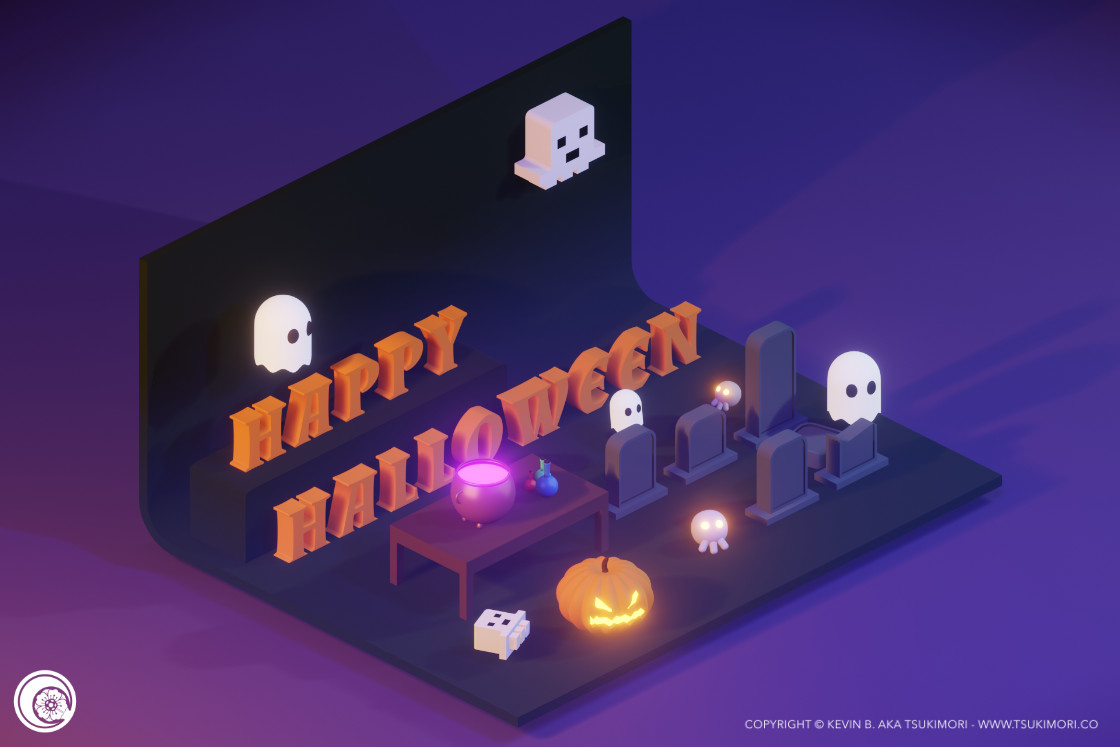 After a long absence on the blog and social networks, I slowly come back with the creation of this image to wish you an happy halloween!
An experience was wrong during Halloween.
For this creation, I created an isometric project in low poly. It's in a dark atmosphere accompanied by pumpkin, ghosts and skeletons that I wish you an happy halloween!
Although it's not a big party in France (compared to Christmas), I enjoy making cute and fun creations for this period where I let my imagination do the work. And that allows me to practice with Blender 3D.
Don't hesitate to give your opinion in comment or on various social networks.