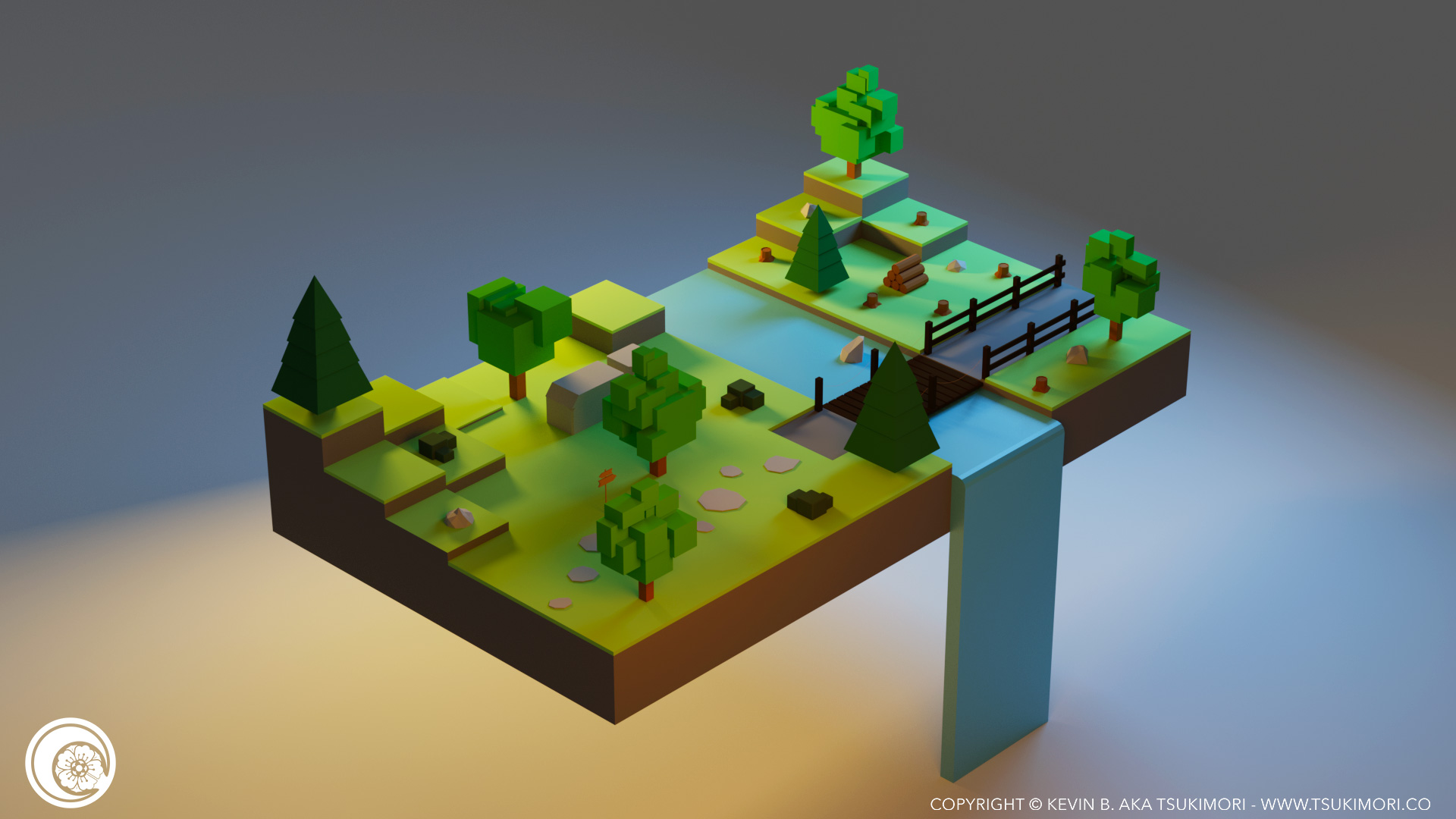 We meet again this Saturday for a new B3DP project. After the bedroom, we will go out with this image.
A different forest…
For this project, the inspiration came from the music of the animated film Mononoke Hime from the Ghibli studio and more precisely from the title "Legend of Ashitaka".
Creation of a low poly forest with Blender 3D 2.8 in the evening.
Don't hesitate to give your opinion in comment!