Being passionate (and working in this field) by 3D conception, I'm always looking for artists pushing the limits and proposing some projects that are quite out of the ordinary and that make us salivate. Like today…
Saya : A high school girl who is bluffing.
With the new technologies, we can go further into what we undertake with 3D. This is how the virtual rendering came closer with the real. And the Japanese couple Yuka and Teruyuki Ishikawa demonstrates it.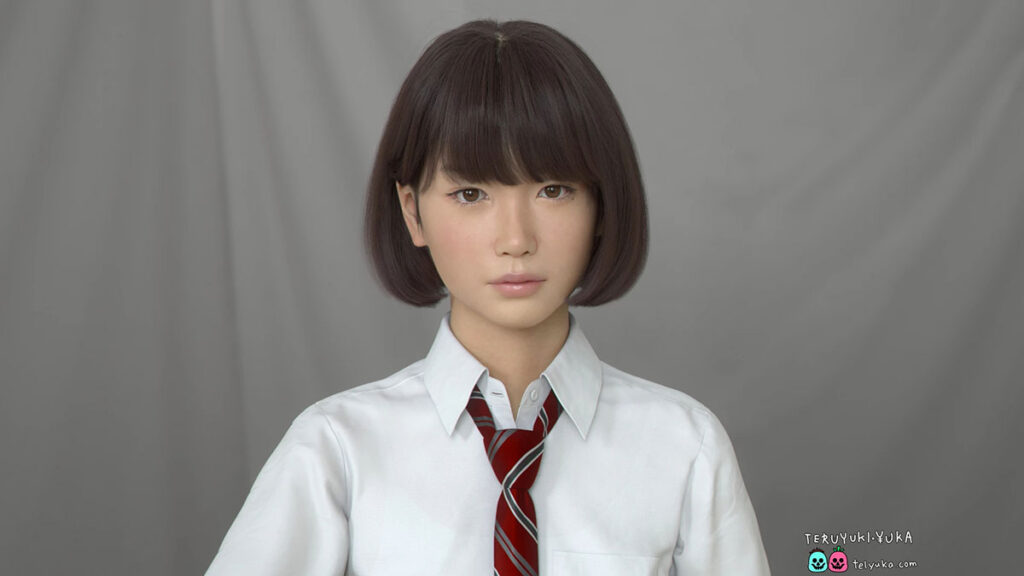 They are both freelance 3D/CG Artists in Tokyo and have worked on Saya on their free time between two projects. At first, what is impressive is the quality of the rendering of the character in image.
For them, the most complicated part was to get a wet skin, soft and translucent skin to reproach the desired rendering.
And recently a video was presented at CEATEC in Japan where we find Saya.
When I see the pictures then the video, I can't wait to see what happens in the next time ! Maybe short movie ? This could be really interesting and motivates me for the realization about some projects.
If you want to see other works concerning them, I invite you to visit their website which is very interesting.